Newsletter Online Version - The Collectors Edition Three Release
20 November 2016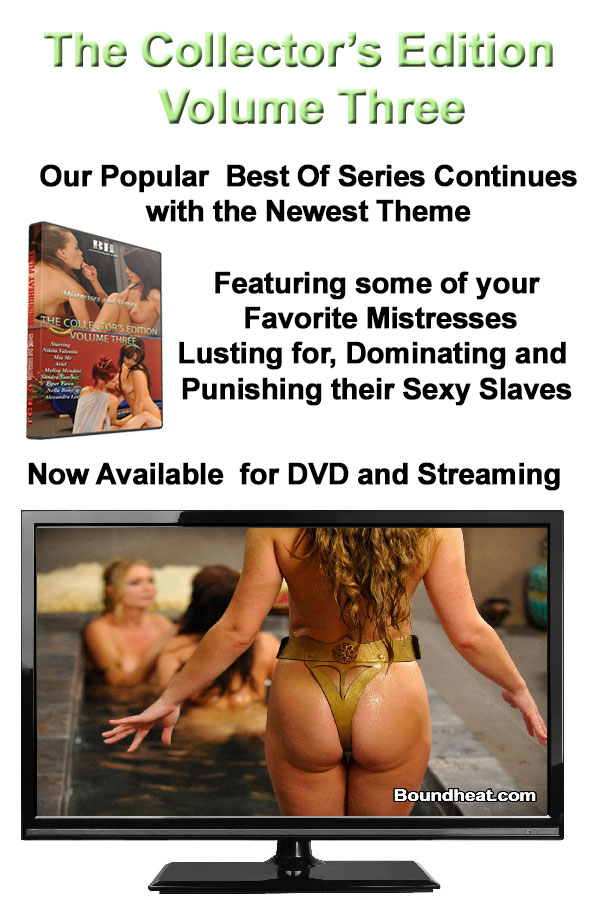 Check out BoundheatAfterDark.com
News from the Admin Office:
If you have not yet visited our sister site BoundheatAfterDark.com head on over
and Register to choose episodes of AfterDark series with same quality as BH, in shorter formats and with lower prices.
Boundheat now has additional Features just for you. As well as Sales we are now able to offer Discounts for Multiple Orders. Check the News for what is on Offer today.
News from the Production Office:
Great News! Celand and Crew are shooting the next shows now
New Content will be available soon for both Boundheat.com and BoundheatAfterDark.com